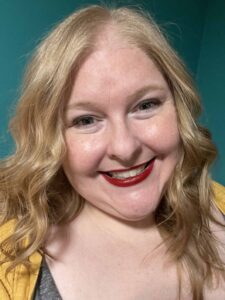 By day, Sara Netzley teaches journalism and mass communication at Bradley University. By night, she's a fiction writer who also recaps television for Entertainment Weekly.
Sara earned her Ph.D. in Mass Communication and Media Arts from Southern Illinois University Carbondale, her Master's in Public Affairs Reporting from the University of Illinois Springfield, and her Bachelor's in Communication Arts and Political Science from Wartburg College.
At Bradley, she teaches courses on a variety of subjects, including journalistic writing and reporting; media, race and gender; communication theory; fake news; and conspiracy theories. Her research interests include visibility and representation in the media; the intersection of politics and journalism; and the social and cultural impact of (and on) romance fiction.
At EW.com, she's recapped Bridgerton, NCIS, Virgin River, The Summer I Turned Pretty, Interview with the Vampire, Supergirl, and Supernatural, among other shows. She also writes romance fiction under the name Sara Whitney.